WATCH: Psy & Snoop Dogg debut 'Hangover' music video
JUST ADDED: 5 Seconds of Summer will be rocking the stage at this year's iHeartRadio Music Festival Village in Las Vegas! The band sat down with Ryan Seacrest to break the news. Click here to buy your tickets now, before they sell out!
Listen to Psy on iHeartRadio | Listen to Snoop Dogg on iHeartRadio
Snoop Dogg and Psy have finally debuted their new collaboration "Hangover."
On a special NBA finals "game night" edition of "Jimmy Kimmel Live" on Sunday, Psy explained that Snoop Dogg didn't need much convincing to appear the song.

While recording the song, the two international superstars didn't even meet face-to-face. With Snoop in California and Psy in South Korea, they recorded their portions of the song separately, only speaking via telephone and the internet. It wasn't until Snoop traveled to South Korea to shoot the music video that they finally met. Snoop compared the music video to being in a martial arts film, adding that he felt like a "karate star."
Check it out below!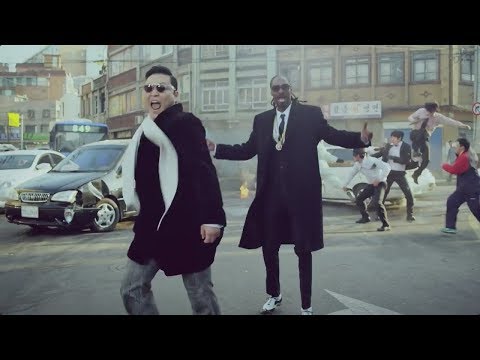 Since Snoop and Psy didn't have a chance to hang out during their 18-hour video shoot, Jimmy took them to a karaoke bar to get to know each other. Psy and Snoop performed each other's hit songs. Jimmy and Psy then grabbed their clarinets while Snoop took on the lyrics to "That's What Friends Are For."